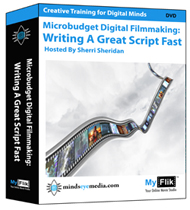 Writing A Great Script Fast
Makes Screenwriting Easy!
$99 Sale!
NEW: USB sticks with the videos in MP4. DVDs are still available and are slightly higher in resolution. New orders are shipping with USB sticks MP4 videos unless you request DVDs. Workbook still comes as a book.
Top Story Class For Digital Filmmakers & Animators!
FREE copy of Developing Digital Short Films shipping with US orders. USB sticks with the videos in MP4 are now shipping. Save over $300 off the Amazon.com price! Please allow about 2-3 days for USPS Priority Mail delivery, and 7-10 days for international orders, depending on customs. If you want FedEx, email me your address for prices. FREE copy of DDSF with International orders needs an extra $30 shipping add via Paypal.
Questions? Send us an
email
with "WAGSF" in the subject line. Please double check your PayPal shipping address. Mobile users who cannot buy with these buttons, email me your shipping address and PayPal bill email, so I can send you an invoice to pay.
+ $15 Shipping USA:
+ $30 Shipping Outside USA:

...

.

...

...

Thank you for supporting our work!
Out Of Print. FREE copy shipping with US WAGSF orders.
New Version Coming In 2020 Less Text More Pictures: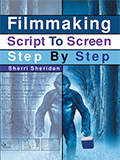 Writing A Great Script Fast
317 Page DV Story Class Workbook
Writing A Great Script Fast
Free Shipping For 2 DVDs!
Included In All Workshop Sales On USB Stick or DVDs