Minds Eye Media Info
Minds Eye Media is a full service high-end digital production studio located in beautiful San Francisco. We work with teams of extraordinarily talented animators, designers, modelers, artists, writers, musicians and filmmakers to create cutting edge digital media projects. These are the types of things that we do:
Maya 3D animated characters & sets
3D HD projects
After Effects motion graphics
Video game cinematics
Special FX shots for film & broadcast
DVD creation & authoring
Original computer animated shows
Music videos
VJ projection graphics for events
Digital filmmaking projects
3D architectural renderings
Stage VJ graphics for music concerts
Digital filmmaking workshops
Digital film preproduction
We no longer do outside client projects. Minds Eye Media is now making a 3D feature film and creating a series of animated VJ DVDs. If you need more information about something, please send us an email with the subject line "MEM INFO," so that we know you are not junk mail.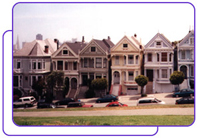 "You never change things by fighting the existing reality. To change something, build a new model that makes the existing model obsolete."

- Buckminster Fuller