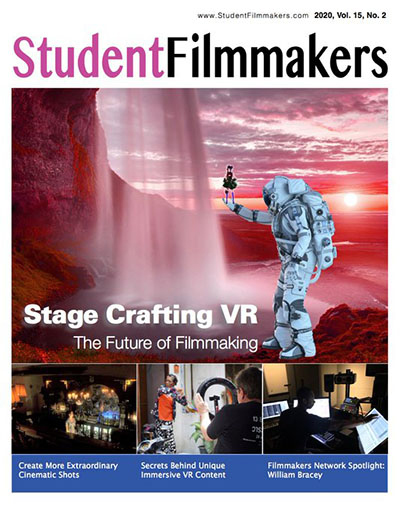 Read all about the future of filmmaking using StageCraftVR!
New Book Coming Soon To Amazon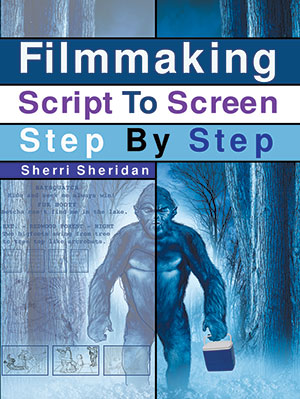 "Filmmaking Script To Screen Step-By-Step" will present a whole new way to make a living as a writer and filmmaker, using all of the tools available today on the internet. The information from the now out of print book "Developing Digital Short Films," will be combined with the "Writing A Great Script Fast Workshop." New story breakdowns include Avatar, Harry Potter, Breaking Bad, Downton Abby, Good Wife, Sons Of Anarchy, Mad Men, 300, Homeland, Frozen, Jurassic World and many more. This book will also cover how to self-publish a novel perfect for a future film deal, and how to use that momentum to get your film crowd funded on websites like Kickstarter. Choose between ebook, color or black and white print versions. Example movie clips referenced in the book will be posted on MyFlik.com with teaching plans.
Are you a teacher in the USA interested in using this book in your class? Email me for more information on joining the teacher feedback team and get an advanced copy for free. Please put "Teacher Feedback" in subject line.
Developing Digital Short Films Goes To China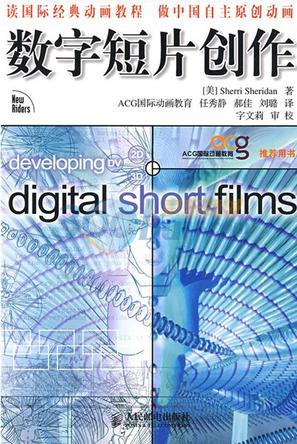 Welcome to all the new Chinese filmmakers and animators! The Chinese version of Developing Digital Short Films was published in March 2009.
A country wide story teaching tour throughout China took place in 2007 and 2008 by Sherri Sheridan. China chose Developing Digital Short Films for their official story, screenwriting and film textbook. Many schools and filmmakers across China are now using the story process from Writing A Great Script Fast, and Developing Digital Short Films, to make films millions of people want to watch. New version coming soon of this visual story process book called Filmmaking Script To Screen. A new story app using this step-by-step process is also in the works.
Thanks for all the emails! Please keep in mind that I do not speak Chinese and get them translated first if you need a reply.
First Person To Buy Writing A Great Script Fast Sells Screenplay For $600,000!
Way to go! Read about his screenplay deal and other inspiring tales of people who have used this story process and gotten films into Cannes, Sundance and and other big festivals. Another person got a million dollar deal from Sony to do a 3D feature after his first 3D feature won a festival. Without a good story you have nothing to shoot or animate. How are you going to fix your film during production and editing if you do not know how to tell a brilliant visual story? Do you really want to rely on another writer?
GeoMagnetic Buys Spiral Trax Records
Spiral Trax is known for having some of the best Goa Trance music on the planet. GeoMagnetic is keeping Spiral Trax separate and making new album deals with many of the existing artists. A new series of classic Progressive Goa Trance compilations are coming your way from the Spiral Trax Records vault. GeoMagnetic will be mixing the best EDM tracks from the main catalog, with the Spiral Trax hits, for some hot releases in 2015. Check out this new best of Spiral Trax release on Psyshop: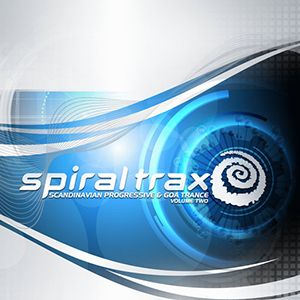 Writing A Great Script Fast DVD Workhop $99
Lots of requests for deals on the WAGSF Workshop. Save 75% off of the $430 Amazon price. This is the lowest price ever. To save on mailing fees (now $15 US and $20 International), the binder is not included. You will be getting an envelope with the Workbook and 20 DVDs in sleeves. Great gift for any writer or filmmaker!
Do you want to be a filmmaker? Make a Film!
"Make a piece of NITRO that you throw in the audience's lap and someone will notice!" says Quentin Tarantino. What great advice! Listen to some of the top directors tell you to just make a movie if you want to be a filmmaker. I would focus on the story first too. Your script needs to be DYNAMITE!
Guerilla Special FX ...By Sherri Sheridan
Adding simple special FX shots to your film idea will make it stand out if you can plan the story around them visually in a fresh way. How to blow things up, makes things disappear, add lips to objects and how to pull the perfect bluescreen with software file examples. New Series of Articles coming this fall in Student Filmmakers Magazine. Longer versions of each article will be posted on MyFlik.com with extra FX story ideas.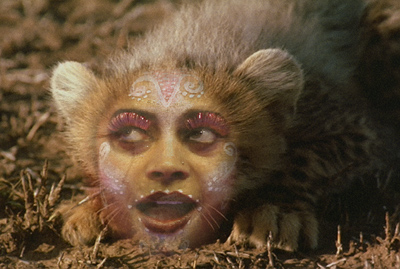 How To Write For 3D ..........By Sherri Sheridan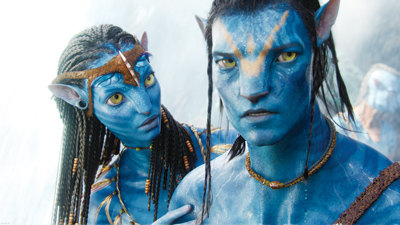 Avatar is the new Star Wars for this generation of digital filmmakers. The visual fourth wall has just been shattered inviting the audience to now be in the film they are watching during a 3D IMAX type viewing experience. As a filmmaker and writer, you now have to consider things like Z depth, and how your story can literally reach out and grab the audience from the screen in full 3D glory – every scene. New Article from the big NAB April 2010 edition of Student Filmmakers Magazine!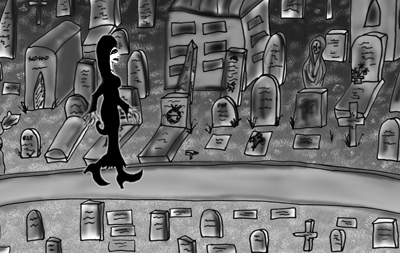 The Cheapest Feature? Modern 2D ...By Sherri Sheridan
What is the cheapest and easiest type of feature film for one person or a small team to make these days? I would say a highly stylized 2D animated Southpark looking cartoon. Why? Because no one can say it does not look right or real. New Article coming soon in the big NAB edition of Student Filmmakers Magazine! Longer versions of each new article will be posted on MyFlik.com soon with videos.
New! Feature Film Plot Points
A series of new story class videos have been posted on YouTube from the DVD Workshop Writing A Great Script Fast. 20+ new story class videos are being posted very soon!
New Articles For Student Filmmakers Magazine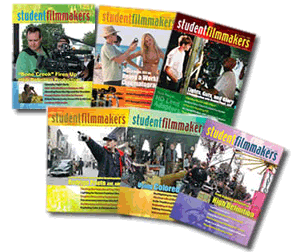 A new series of articles by Sherri Sheridan on story for digital filmmaking started appearing in Student Filmmakers Magazine in March 2009. This new preproduction and screenwriting series will continue with lots of tips for making great digital films. The first article was "10 Tips For Great Dialogue," and the big 2009 anniversary NAB April issue "40 Plot Points For A Feature Film."
The Bigfoot Shamans Now In Preproduction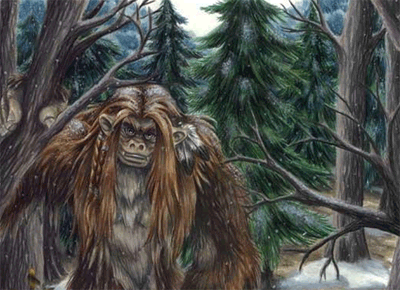 This HD 3D animated feature tale is getting closer and closer to the screen. Minds Eye Media is now in the preproduction phase of "The Bigfoot Shamans." Based on the example story from the book "Developing Digital Short Films," and the new DVD workshop "Writing A Great Script Fast," both of which are being used to develop the story.
Elton John's 60th Birthday Bash On DVD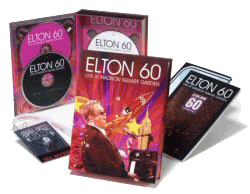 A new Blu-ray HD DVD is being released of this historic Madison Square Garden show from March of 2007, featuring 3D HD background VJ visuals on the 180 foot screen behind Elton created by Minds Eye Media.
Minds Eye Media Does Bonnaroo Again
Doctor Spook played lots of new trance music and 3D animated visuals for the Bonnaroo Music Festival in Tennessee in June of 2007 and 2008. He performed on Thursday, Friday (Silent Disco) and Saturday nights, and then went on a worldwide DJ/VJ tour for the summer.
What Is China Like These Days?
Coming soon new movies from Sherri's month long story teaching tour throughout China!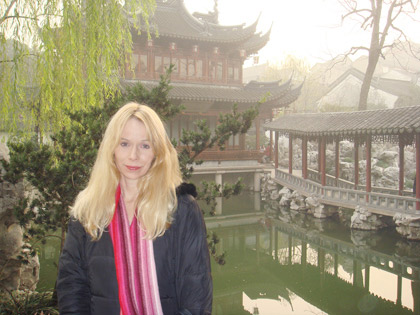 Do You Want To Learn How To Write A Great Script Fast?
Story is the hardest thing to learn for most filmmakers and animators these days, since the technology has become so inexpensive and easy to use. How would you like to
learn how to write a great feature film script
in about 24 hours? Check out the
new sample movies
from the free 94 minute online screenwriting class. This new DVD Workshop is now being used in 1000's of schools around the world and available for purchase on
Amazon.com.